The weather is getting cooler and the days are getting shorter, which means fall has arrived. Bring a little bit of fall inside the house with these easy ways to refresh your space for the season. Your home will be ready for entertaining, family-time and upcoming holiday celebrations.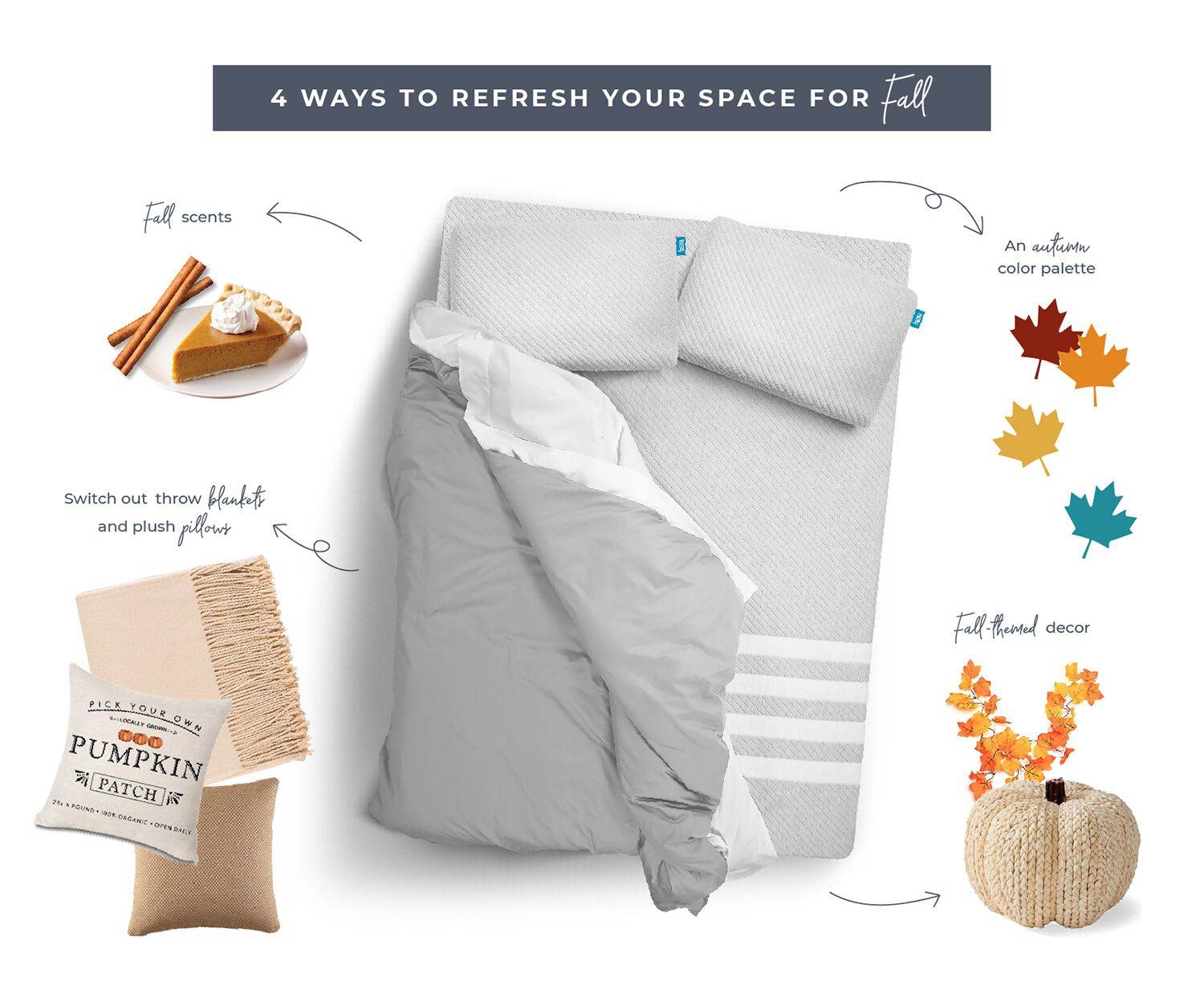 1. Introduce autumn colors
It's easy to change up your space a little bit by switching out your summer accent colors for fall ones. Here are some of our favorite colors to fall-up your space:
Maroon and dark red
Browns and neutral colors like taupe
Orange, especially a burnt, darker orange
Mustards and yellows
Blues and greens
Now, we're not saying to paint your room every season.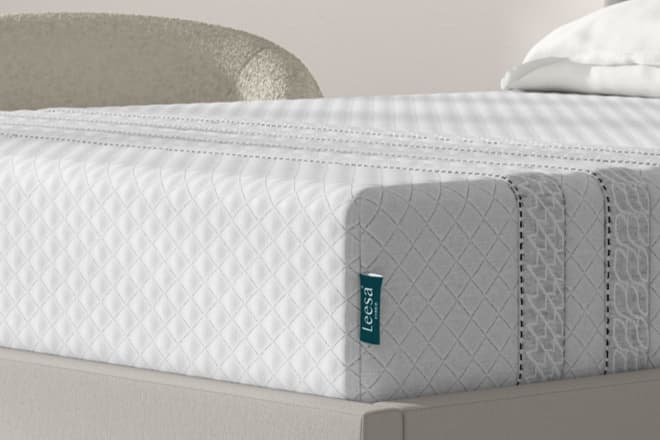 Meticulously designed mattresses for better sleep. Expertly crafted with high-quality materials for cool comfort and support.
Shop Now
Instead, make small changes like blankets and pillows (which we'll talk about next) and decor. If you really want to change up your space without making a permanent change, try stick-on wallpaper or a statement piece of art that you switch out from season to season.
2. Update throw blankets & pillows
Switch out throw blankets and pillows for an easy autumn update. Especially in the bedroom, this is a simple way to bring fall inside without getting all-new bedding. Try a plaid- or gingham-patterned blanket in an autumn color like maroons, reds and oranges.
Replace a few throw pillows with similar patterns or go for a super-fall feel with pillows with things like pumpkins and leaves on them. You can do this pretty inexpensively by purchasing pillow covers for throw pillows you already have and just changing them out every season.
3. Add some fall-themed decor
You see it everywhere this time of year—pumpkins of all shapes, sizes and materials, fall-colored leaves and greenery, yummy smelling candles. Decor is a great way to introduce a few fall things into your space and bring the season inside. Mix materials and decor size to create cute, autumn-inspired table centerpieces and decorate your shelves. Start a pumpkin collection and mix real, tin and cloth pumpkins of different sizes. (This also makes for beautiful mantel decor!) Pinterest is full of great decor ideas, from sites to shop to DIY projects to decorate for fall.
Psst! You don't have to break the bank to decorate for fall. Get a few things to start with and add to your collection as things go on sale year after year.
4. Bring in the smell of fall
Nothing says autumn like your favorite fall scent. This is up to your personal preference (and the preference of your house guests!), but here are some of the scents we're falling for:
Pumpkin
Cinnamon (or any spice-inspired scent)
Birchwood
Vanilla
Cranberry
Marshmallow
Pine or cedar
Whether you like candles or prefer diffusers or wax warmers, add the finishing fall touch to your space with the perfect autumn scent.
For more home tips & tricks and all things snooze-related, head over to our Resource Guide.